---
Highlight
Panerai Radiomir PAM 00998: Sống lại phong thái cổ điển những năm 1940
Sau 70 năm tung hoành cùng các lực lượng hải quân, dòng đồng hồ lặn danh tiếng Radiomir đã được Panerai hồi sinh trong phiên bản mới với sắc thái cổ điển, thể hiện mạnh mẽ di sản của thương hiệu.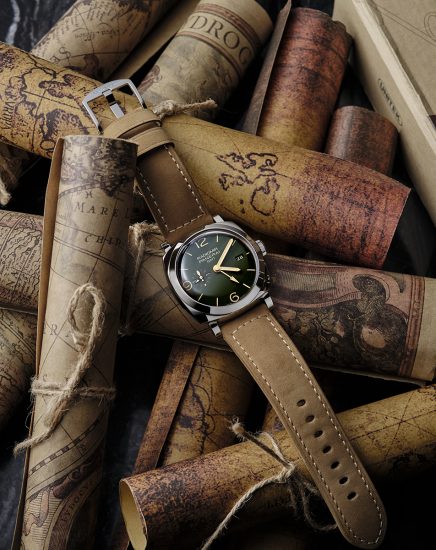 Giữ nguyên gu thẩm mỹ kinh điển của những năm 1940, chiếc đồng hồ Radiomir PAM 00998 của Panerai là sự kết hợp đỉnh cao giữa chất và lượng.
Nằm bên trong chiếc vỏ thép đánh bóng có kích thước 45mm, chiếc đồng hồ này tự tin khoe mức năng lượng dự trữ kéo dài 3 ngày nhờ trang bị bộ máy cơ tự động P.4001 có thể nhìn thấy qua nắp lưng bằng sapphire, cùng khả năng chống nước ở độ sâu 100m.
Không chỉ nổi bật nhờ các thông số kỹ thuật ấn tượng, mặt số mang sắc xanh nhà binh, bộ kim và cọc số mạ vàng phủ dạ quang Super-Luminova màu be cũng góp phần mang lại hơi hướng cổ điển từng hiện hữu trên những chiếc đồng hồ lặn quân sự năm xưa. Mặt số này mang bố cục đơn giản thường thấy với kim giờ – phút tại vị trí trung tâm và một mặt số phụ chỉ giây nhỏ ở hướng 9 giờ. Song hành cùng vẻ ngoài có phần vintage của Radiomir PAM 00998 là dây đeo da bò "Ponte Vecchio" màu nâu sẫm, hoặc dây vải màu be tích hợp khóa cài cùng chất liệu với bộ vỏ.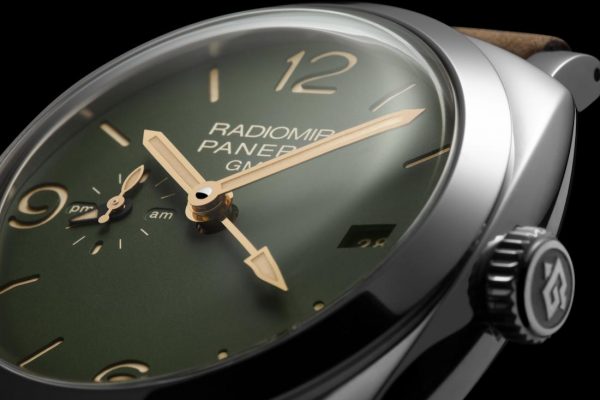 Ra đời như một mẫu đồng hồ quân sự, nhưng khi chiến tranh thế giới kết thúc bộ sưu tập Radiomir đã nhanh chóng khẳng định được vị thế của mình bên cạnh dòng Luminor và trở thành một trong những bộ sưu tập đồng hồ thể thao thành công nhất của Panerai.
THÔNG SỐ KỸ THUẬT
Vỏ ngoài: Thép 45mm, chống nước 100m.
Bộ máy: Máy cơ tự động calibre P.4001; dự trữ năng lượng 72 giờ.
Dây đeo: Dây da bò "Ponte Vecchio" màu nâu sẫm, hoặc dây vải màu be tích hợp khóa thép
---